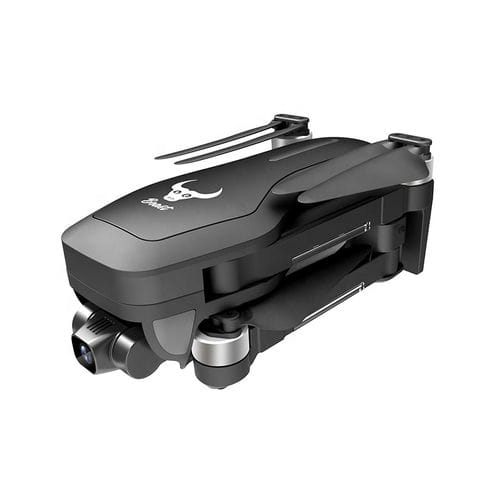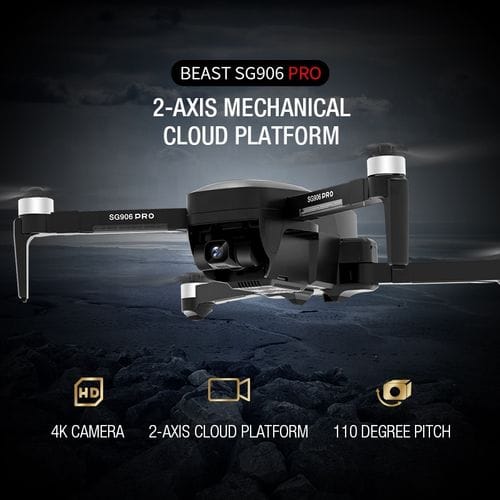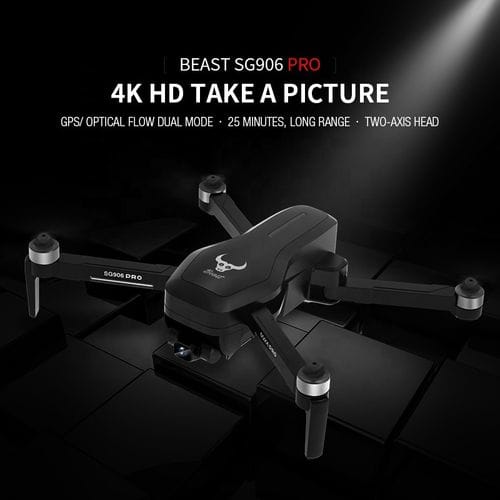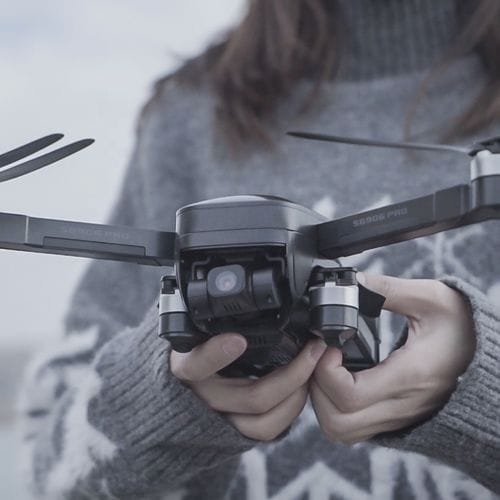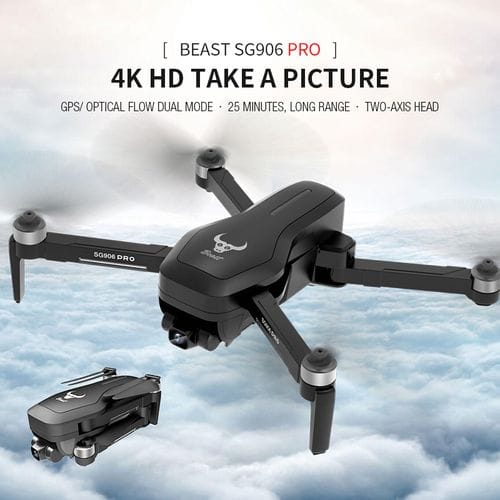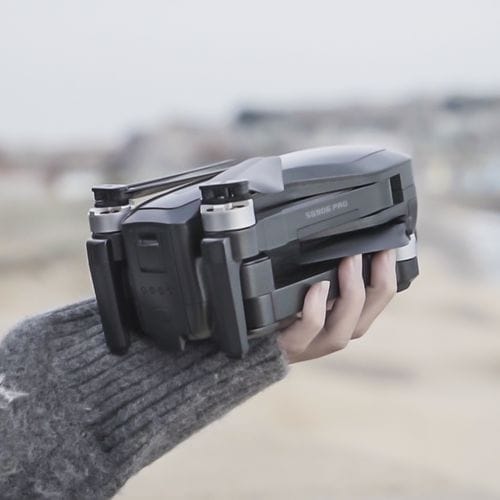 APEX SG906 PRO Video Drone Helicopter Toy Flight 25 Minutes 4K Camera Drone Professional Long Range 4K
SG906 4K Drone Dual Camera GPS 5G WiFi FPV with 4K Ultra Clear Camera Brushless Selfie Foldable GPS/Optical Flow Positioning Hover RC Drone Quadcopter RTF
(1) GPS one-key return to the departure point, low power return, no signal return.
(2) GPS intelligent follow: after the aircraft connects to the GPS, open the APP follow function, and the aircraft follows the mobile phone.
(2) image following: distance from the aircraft 1-5m to identify the object and automatically follow flight.
(3) gesture shooting recognition: within 1-5m of the aircraft, make a camera gesture/camera gesture in front of the camera.
(4) multi-point route planning flight: the aircraft flies autonomously according to the preset route, and the player focuses on shooting.
(5) fixed-point surround: locate the central point of the surround and then move the desired surrounding radius through the rocker.
(6) aircraft retrieval function: click the GPS signal icon for 3 times continuously to open the map interface, and the map shows the last distance of the aircraft, longitude and latitude.
(7) MV function: filter, video effect, add background music, picture/video sharing.
Product parameters 4K SG906PRO
Drone battery 110
Pressure sensor Height setting
Brushless Motor 1806
Motor power 1700/KV
Electric power adjustment 30A
Frequency 2.4G
Two - axis mechanical self - stabilizing head
Self-stabilizing electronic anti-shake lens
Remote control cell phone clip size
(supports maximum phone size) 5.5 inches
Remote control battery(not include) Four AA batteries
Capacity of smart lithium battery 7.4V 2800mAh
Control distance (Free interference and no occlusion) 1200M
Flight time About 25 mins
Charging time About 6 hours
USB Charging (5V)
Product size 17.4x8.4x7cm(unfolded)
28.3x25.3x7cm(folded)

APP Name and system HFun PIus(system:IOS Android)
Optical flow localization
4K Hd camera
Adjustable lens Angle
Camera lens Adjustable camera by transmitter, 110°

Wifi image transmission distance (Free interference and no occlusion) About 600M-800M
GPS Follow me 30M
IMAGE Follow me 1-5M
Focal length 50 times
Tap flight
Fixed point surround
Hand gesture shooting/video reconization 1-5M
MV:Filters, video effects, background music, Photo/video share
GPS/GLONASS double mode
Video resolution (front camera) 2048*1080(TF)
SD mode:1208*720 (APP)
HD mode:2048*1080(APP)
Photo resolution (front camera) 4096*3072P(TF)
4096*3072P(APP)
Video resolution (down-view camera) 1280*720p
Photo resolution (down-view camera) 1280*720p
Frame rate (front camera) 25 fps
Transmit frame rate (down view camera) 25 fps
Functions: Up/down, turn left/right, forward/backward, sideward flight, LED light, altitude hold, GPS Positioning, Optical flow positioning, 4K HD Camera, follow mode, POI fly, way-point fly, gesture photography.
Follow Mode: Two following modes optional, GPS transmitter follow and image target follow, both will make the operation more convenient and fun; Path fly: Just draw a route on the screen, the copter will auto pilot as the given path.
4K HD adjustable camera: Through transmitter, the camera can be tilted by 60°, capturing unprecedented shots from inimitable angles upon sky;Gesture photography: When you do VICTORY hand gesture or PALM hand gesture in the front of the aircraft within 1-3 meters, it will automatically take photo or record video for you.
Optical flow positioning and GPS positioning dual switch: The combination of precise location by the vision position system and position hold by the GPS positioning brings on a stable hovering for aerial shooting, allowing the pilot to pose freely.
Brushless Devices: 1806 1700KV brushless motor and 30A brushless ESC guarantee a strong flying performance; High Capacity Battery: Fly up to about 25 minutes on a single charge, using the included 7.4V 2800mAh battery.